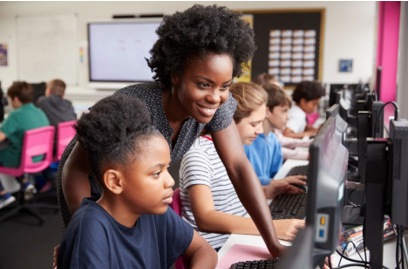 We have all heard the common feedback buzz words . . .

The most powerful form of FEEDBACK includes these points:
Student to Teacher.
Feedback is dialogue, not monologue.
"Think of Feedback that is received not given" (John Hattie)
Feedback always needs, "where to next?" or it is useless.
Fill out form to download the "Checklist to Prevent the Failure to Learn"
Measuring Up is a great option when looking for a program that supports stellar instructional delivery, designs prescriptive practice, and delivers customized high-quality assessments. Measuring Up Live is a state-customized digital program that that can support a teacher in delivering rapid formative assessment and adaptive practice options to support standards mastery. This supplemental program delivers quality tools and supports an implementation of a data-driven instructional model that yields student achievement.
To learn more about Measuring Up and how it helps students to build standards mastery and student engagement, visit us at masteryeducation.com today!