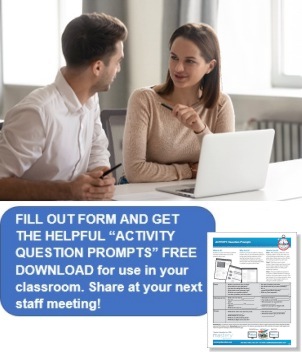 Three Intervention Strategies Every Teacher Should Know
Effective instruction includes strategies for all stages of reading and, the ability of educators to be instructionally agile — knowing when and how to use strategies makes a difference in student outcomes. So, which strategies are the most critical when it comes to intervention?
Collecting and Using Data
Scaffolding Learning
Individualizing Instruction
Collecting and Using Data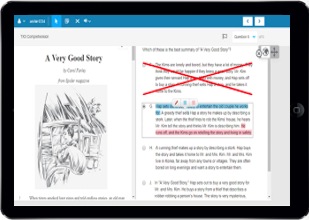 Collecting and using data is paramount to all instruction but vital to making instructional decisions for students who may be showing signs of difficulty. Data-based decision begins with knowing how to collect purposeful or actionable data. Daily check-ins such as using, sorting, and analyzing Exit Ticket responses at the end of a lesson are one way to collect actionable data. Computer-based programs that provide real-time reporting, is another.
How educators use the data is vital to the intervention process. In Tier 1 instruction, actionable data from Exit Tickets assists educators in three ways: document student understanding, emphasize process/self-evaluation, and evaluation of instructional effectiveness (Fisher and Frey, 2004).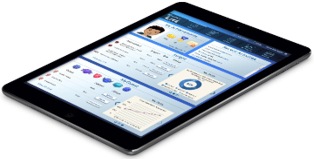 Performance assessment such as those generated from computer-based programs, provide further insight into areas of strength or need. Together, these data provide indicators to group students for Tier 2 instruction or to provide more intensive intervention in Tier 3.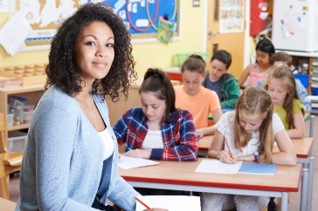 Scaffolding Learning
Research has found that students benefit from scaffolds while learning difficult concepts. (Rosenshine, 2004) Scaffolding, an important component of guided instruction, provides temporary support. A crucial component of both Tiers 1 and 2 instruction, scaffolds include the use of models and think-alouds as well as checklists and cues such as question prompts. When educators scaffold learning, students learn how to think through difficult material. Savvy teachers balance concept load with student ability — providing the "just right" level of support.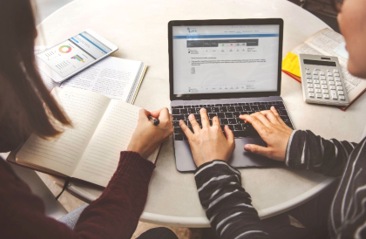 Individualizing Instruction
Intensive, customized instruction is the hallmark of Tier 3 intervention. The key strategy is individualization — the ability to pinpoint needs and prescribe individualized instruction and practice (Fuchs, et al 2014). The obvious challenge is finding the time and resources to provide one-to-one instruction. Research has shown that when using technology, educators are better equipped with data to pinpoint students' deficits, provide instruction, prescribe individualized practice, and use data points in a targeted way.
Conclusion
Successful educators have a wide and varied repertoire of strategies that include collecting and using data to make instructional decisions, the ability to scaffolding learning, and meet the individual needs of students.
Complement and support strategy instruction for all students with resources that pinpoint student needs and provide customized practice. Measuring Up blends print resources with online, dynamic assessment and practice to flexibly meet the needs of whole-class, small-group, and individualization. The adaptive technology adjusts practice so that students are always working at the precise level for learning to take place — one that avoids frustration — with supports and challenges to promote learning.
Educators are informed every step of the way with real-time performance data. Know at any time how students are progress towards standards mastery — by student, by class, by school. The better educators are informed, the better they are equipped to make timely instruction decisions that promote student achievement.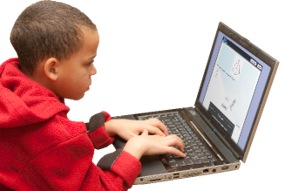 References
Douglas Fuchs, Lynn S. Fuchs, and Sharon Vaughn. Data-Based Individualization. TEACHING Exceptional Children,Vol. 46, No. 4, pp. 13-18. Retrieved from ceedar.education.ufl.edu on 10/10/2019.
Barak Rosenshine. Principles of Instruction. Research Based Strategies that All Teachers Should Know. American Educator, Spring 2012. Retrieved from aft.org on 10/11/2019