Hello Summer

We do not need to read the headlines to know that the worldwide pandemic has created educational havoc. But we may need to be reminded that this challenge has brought about educational innovation that will have lasting effects on how we teach1. We have risen to the challenge by using a variety of means to reach all students, whether they are in school or at home.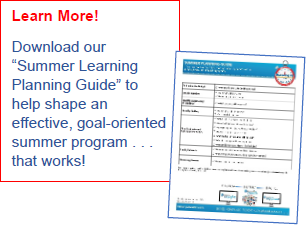 However, the quest to ensure a high level of learning for all students is far from complete. One challenge continues to be top-of-mind: the summer slide! Although we may look forward to a break in the action, summer poses a real threat to students, especially to those who struggle. A study conducted by researchers at Johns Hopkins University revealed learning loss over the summer was not only real, but cumulative—especially for low-income students.2 Therefore, it is imperative to support students so that their learning continues.
Many districts find success with summer learning programs. A key study by the Rand Corporation, funded by the Wallace Foundation, found that a quality summer program can help stem learning loss and boost academic achievement.3 Although summer programs can be fraught with elements like poor or sporadic attendance, the study found that successful programs had common features such as:
Engaged, high-quality staff in early planning,
Individualized instruction with adequate time on task, and
Involved home families to make learning a priority.4
Starting on a plan early will help to address strategies to use during the program. It is not too early to start now especially with the goal to individualize learning. The short duration of summer programming presents educators with little time to plan. Studies found that districts that provided structured content had better results5 and that technology can play a vital role in individualization. Technology programs are effective when they are data driven. They should be able to quickly: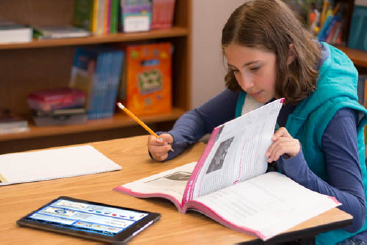 Identify needs quickly.
Generate assignments based on needs.
Scale learning to keep students at their optimal range of learning.
Provide helpful feedback.
Engage students in their own learning.
Especially when the duration of a summer program is short, educators cannot waste a single minute — and the right technology can help.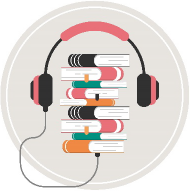 Whether a summer learning program is part of your school plan or not, parent outreach is vital. Start now by educating parents on the importance of engaging their children during the summer. Let parents know about free opportunities for their children that can make a huge difference. Build a list of local resources such as community centers and library programs that entice children and adolescents to get and stay involved. Together we can keep students engaged and on track.
References
1 Covid-19 and Education. UN Policy Brief. August 2020. Retrieved from https://www.un.org/development/desa/dspd/wp-content/uploads/sites/22/2020/08/sg_policy_brief_covid-19_and_education_august_2020.pdf
2 Summer Can Set Kids on the Right or Wrong Course. Retrieved from https://www.summerlearning.org/wp-content/uploads/2016/06/SummerCanSetKidsOnTheRightOrWrongCourse.pdf
3 Why Summer Matters. Retrieved from https://childcareta.acf.hhs.gov/sites/default/files/public/ncase-summer-learning-brief.pdf
4 Ibid
5 Anderson, Jill. Harvard EdCast: Learning Loss and the Corona Virus. An interview with Jennifer McCombs. March 25, 2020. Retrieved from https://www.gse.harvard.edu/news/20/03/harvard-edcast-learning-loss-and-coronavirus

Peoples Education Inc. DBA Mastery Education
25 Philips Parkway, Suite 105 | Montvale, NJ 07645 | 800-822-1080 | MasteryEducation.com